Why should you take this course?
The Advanced Automotive Upholstery Course is offered to students who wish to expand their knowledge of automotive upholstery. Students must have taken the 180 hour Intro to Custom Upholstery Course prior to signing up for this course. The following topics will be covered:
Safety Requirements for Experienced Upholstery Professionals
Designing the Interior of a Vehicle
Rebuilding an Automotive Seat
Working with the Frame of the Seat
Removing Rust from the Metal Frame
Different Types of Upholstery Foam
Specifications of Upholstery Foam
Making and Shaping the Automotive Seats
Designing and Making a Custom Seat Cover
Making a Door Panel from Scratch
Using Fiberglass and Bondo to Shape the Door Panel
Making and Upholstery Compound Curves on the Door Panel
Designing a Custom Center Console
Taking Proper Measurements Inside the Vehicle
Functionalities of the Center Console
Different Types of Convertible Tops
Removing and Attaching a Convertible Top
Carpeting for the Vehicle
Making Custom Floor Mats
Business Aspects of Auto Upholstery
Sales Tips and Techniques
Developing a Portfolio
The Advanced Automotive Upholstery Course is divided in 6 segments. All segments will include two sections: Instructional and Hands-On.
The Advanced Automotive Upholstery Course consists of 220 hours of training. It is offered in the day. Students who take this course will be able to work at any automotive upholstery shop.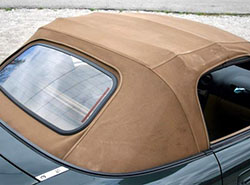 Registration for Courses:
Students may register for courses at any time up to one week prior to the start of classes. Those students who need to apply for financing should attempt to register at least one month prior to the start of classes.
Students can register in person, mail, or fax the application forms. The following is required to process a student's application:
Identification (driver's license, birth certificate, or passport)
High School Diploma or G.E.D.
Initial payment for registration and tuition fees (cash, personal checks, and all major credit/debit cards are accepted)
Signed Enrollment Contract
Complete the School Financial Application if an extended payment plan is required